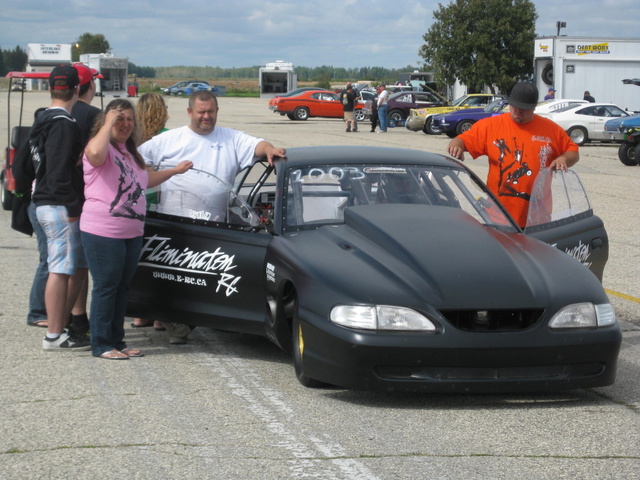 ---
Ryan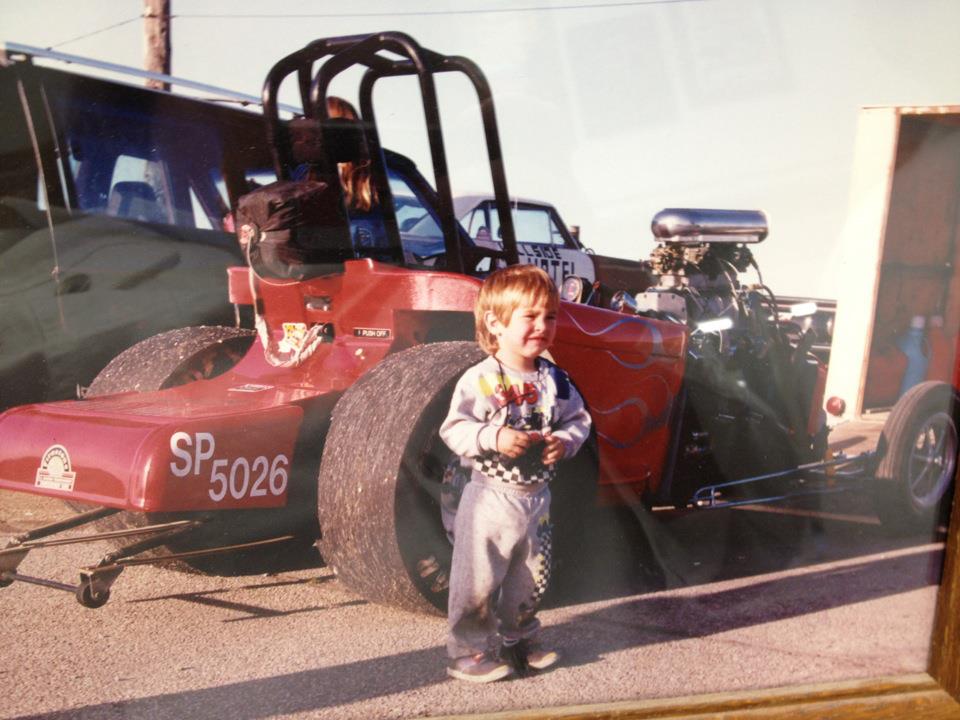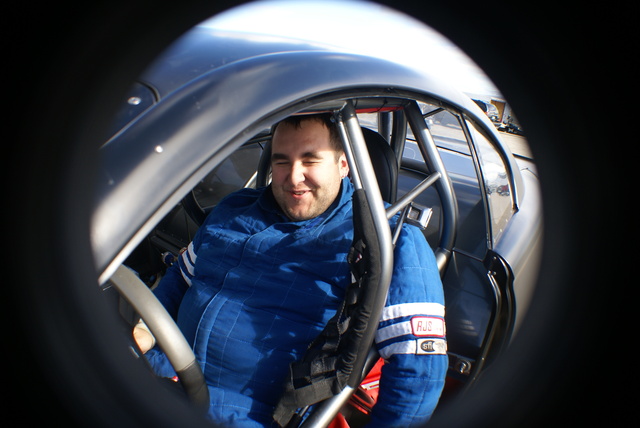 Ryan grew up at a drag strip while he was still in his mother's womb. He was going down the strip in her 9 second Chevelle. It is told by many people that not a lot of kids can sleep around the race track with al of the open header cars around… well that's how his parents used to get Ryan to sleep.
Ryan's parents stopped drag racing when he was about 6 and never really stayed in touch with the car crowd and ended up closing their high performance automotive repair shop years later. Shortly after that, the family started Eliminator-RC, Canada's RC superstore with the largest stocking inventory. With the drive to learn, Ryan was self-taught with help from his dad and became a whiz at the hobby.
Ryan was graduating from high school and as his dad promised him he would buy him a car for graduation. Well unlike every other 17 year old, Ryan got a 1980 Malibu that was tubbed and him and his dad started working on it.
After years of Mike saying, "we are NOT getting back into drag racing, I'm done with it", he ended up buying a turnkey Vega sight unseen from the States, and Ryan got in the seat and made his very first pass – a 10.37 second pass – and the rest is history. The team made a 7.08 second pass at 200mph last year!
Ryan is a diehard motor head and a big jokester. He can be found enforcing immigration laws at Interlake drag ways, trying the stop the cartel from entering, and making sure to test the quality of the canteen quite often. When Ryan's not working, RC'ing, racing, fishing, shooting, working in his garage, doing yard work, or helping friends out he can be found relaxing by the water with his girlfriend, Melissa and his Great Dane, Joya. Did we mention Ryan is a busy guy?
---
Mike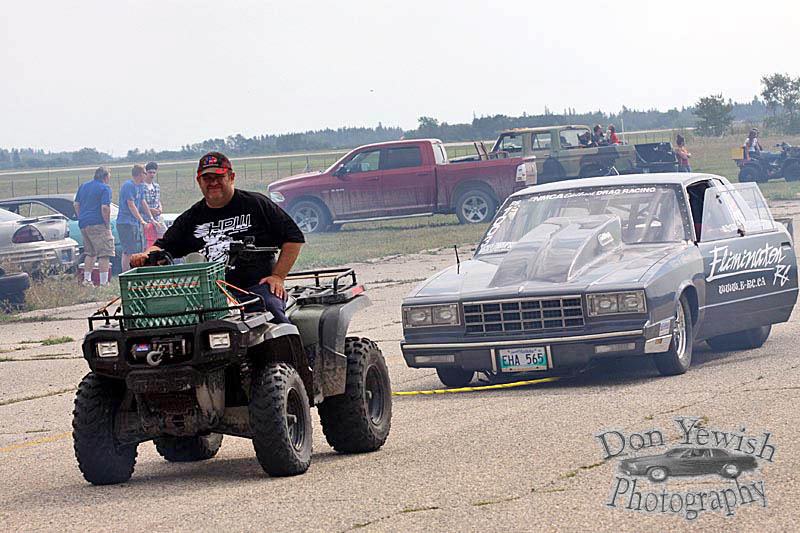 Well Mike is the mad scientist of the Cheeseburger group. He can often be found tinkering with the cars, figuring out how to make them even more violent than they already are. He can also be found browsing for new hot racing parts or finding what to make work automatically with electronics instead of manual operation. Mike loves challenges and loves haters. Why you might ask? So he can shut you the f*ck up, that's why! Mike is a mechanical whiz and can fix anything from a sewing machine all the way up to the racing cars and anything in between.
Mike was self taught in everything he does and trial and error is his research. With all the race cars like the Mustang and Monte they have never been on any dyno, just Trans break tuned and gathering data from our run just like they did back in the day. Mike loves making things work his way and watching people's reactions when they walk up to the car and go "wow this thing looks bad ass, I can't wait to see it go".
---
Eddy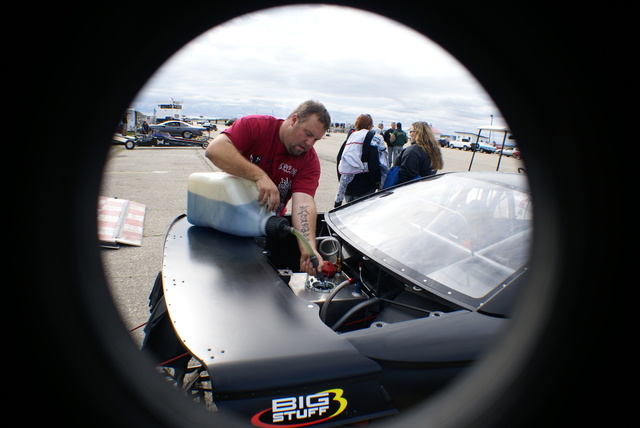 Well Eddy came to the team in 2012 as a helping hand. He has helped the team a lot with tire pressures, towing trailers, checking out every set of tits that walks by, and pissing in the creek at Ryan's while standing in his paddle boat. Eddy is a firm believer in having fun in what you do so it is enjoyable, this is present in activities like; Ed, Ryan, Al, and Justin all packed in the cab of a bench seat truck driving around the track tossing full garbage barrels in the back of the truck and occasionally missing and having to scoop up raw garbage with a box and a plastic bag. That job stank more than Eddy's farts.
Ed is just like Ryan in the fact that most people think he is crazy but when it comes time to shine, they all see what side their bread is buttered on. Eddy is like the rest of the team because he LOVES cheeseburgers.
---
Al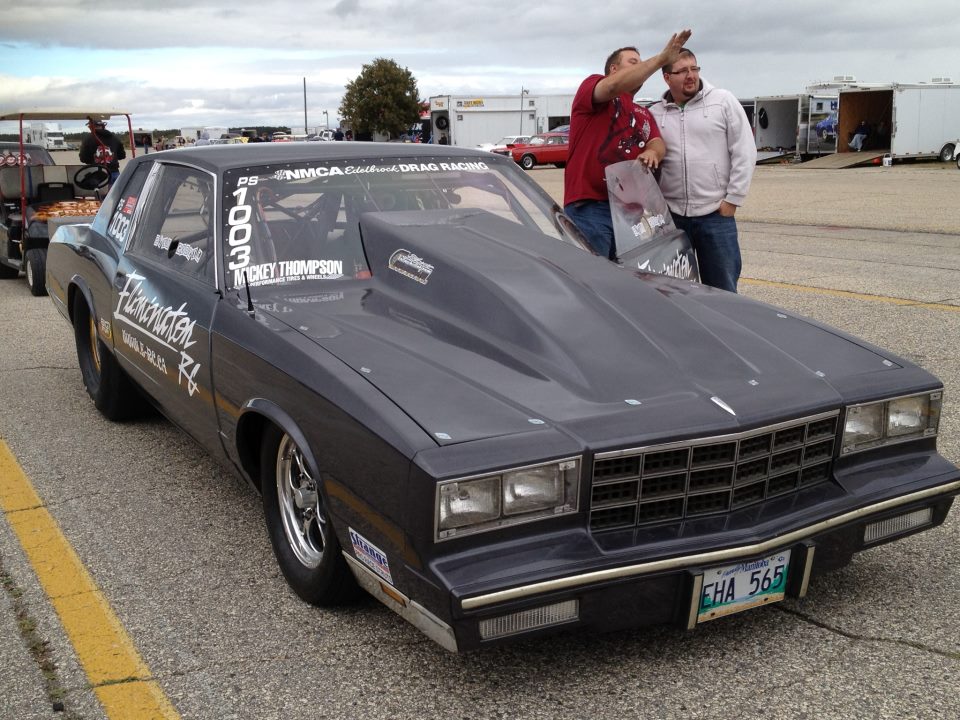 Al loves food and Al LOVES beer. Al is a simple man and has hung out with Ryan for years and surprisingly they haven't gone to jail yet. Al enjoys everything from car audio, driving RC cars, building flying and crashing RC helicopters and anything else mechanical or electrical. Al is a great guy and is always helping the team out and definitely doesn't have any issue standing behind you while he eats pizza really loud and makes a comment about what you are looking at - "MMMMMMMM that's nice". Thanks Al!
---
Eric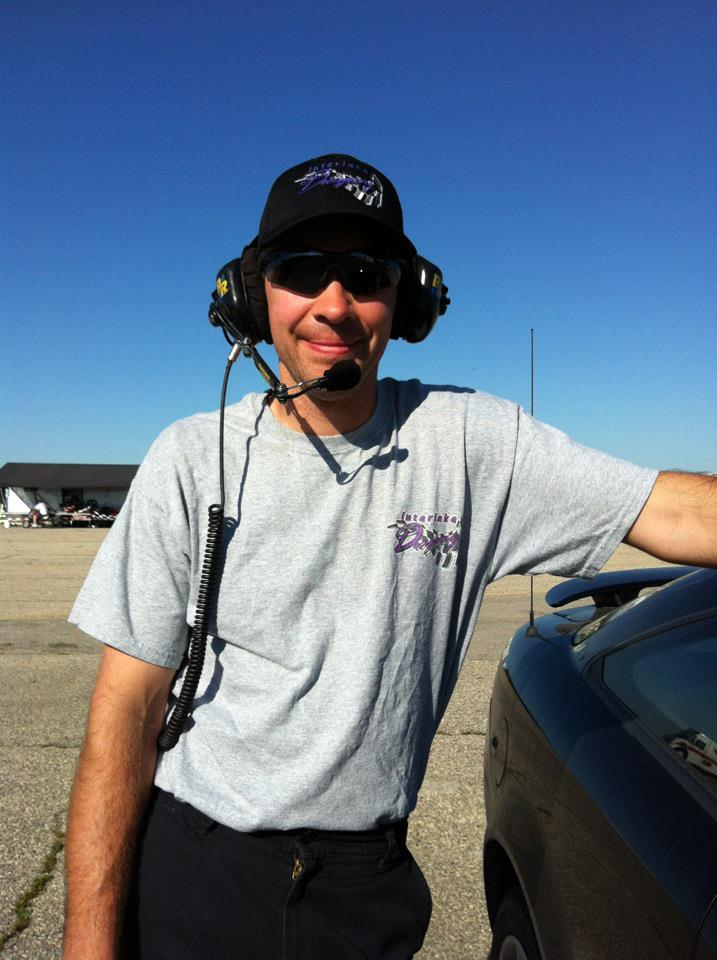 Eric is new to TCB and is well on his way into the operation. Eric is always there with some sort of witty reply and you always have to be on your toes around him because he will not let anything slide by. Eric is a GM tech and loves his 3rd gen Camaro - and no he does not have a kid rock mullet ………………yet! If Eric was a girl, his name would be Destiny. Why Destiny? Because he chose to call himself that when we played a prank on him. All in all Eric is a good balance to the team!